This month, CUMAR highlights the talented Karen Smith as the featured employee. Karen has worn many hats at CUMAR, and because of that, Karen has been able to learn many scopes of the business. She credits each role as an asset to her career, which has allowed her to personally and professionally grow.
Featured Employee: Karen Smith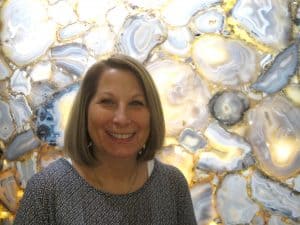 Stone Specialist, Karen Smith has been an employee at Cumar Marble & Granite since 2011. Since joining the team, Karen has moved up the chain of command, starting as a receptionist then moving to administrative sales and project manager, and now to her current role as inside sales associate. In her free time, Karen is a wife and mother of three, and enjoys traveling with her family, specifically to the Caribbean.
A PERSONAL TOUCH
When I am introduced to a new project, I always seem to take a personal approach. I envision myself as the homeowner, and try my best to get a grasp on what is truly important to them. It helps when the client opens up and shares their likes, dislikes and what they ideally envision for their space. Then I can put myself in their shoes and guide them in the best direction. In a way, I act as an interior designer. While, it might not be creating the whole space, stone is a key element in structuring that particular room.
There are so many beautiful stones that Cumar has to offer. The Taj Mahal Quartzite is one stone I continue to fall in love with. I personally lean towards classic materials, rather then what's trendy. I find that classic materials end up being something that lasts, something that rooms can be designed around, and then re-designed around.
I've completed several kitchen projects where the Taj Mahal has been used all with different styles, ranging from Contemporary to Traditional. One of my favorite projects was for a lovely couple from Cambridge. The client had brought their favorite ideas and visions to Cumar. Throughout each meeting we were able to combine our thoughts and visions together. Their choices of color, pattern, and texture, led us to build a beautiful masterpiece. We were able to create a harmonized home using stone that married each room together. Of course, they also fell in love with the Taj Mahal for their kitchen.
Be on the lookout for more details and photos of this exceptional project as it develops!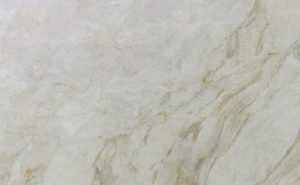 Taj Mahal Quartzite, from Bazil, resembles the Italian Calacatta marbles in appearance, but is much more durable. Ideally used for Kitchen countertops, the Taj Mahal does not have the scratching or etching issues experienced with Marble.